Roof Repair Estimates Pearland
(281) 857-6421
Our roofing division has grown from a small team of local roofers serving Pearland and other communities around Houston to a larger team of local roofers who continue delivering small-town service. While we're bigger, we haven't forgotten our roots.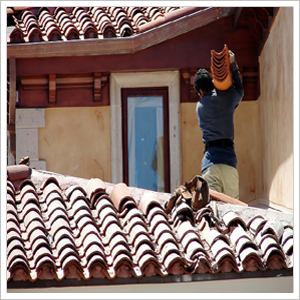 For over twenty years, we have been serving Pearland's roofing needs with an emphasis on doing the job correctly. After all, if the job is done correctly the first time, our customers will be happy and more likely to refer others to us. Our roofing business depends on happy customers and we do everything that we can to ensure your complete satisfaction.
The roofing industry has evolved over the past few decades and we've kept up with the changes. New materials, better safety and installation procedures, energy efficiency features, and other innovations require continuing education and ongoing training. We are active within the roofing industry and keep up with the latest roofing trends, techniques, and regulations.
With a history in the greater Houston area dating back several decades, our company has been satisfying the roofing requirements of business owners and residents living in Pearland for generations. We've learned a great deal during our tenure here but haven't forgotten the qualities that set us apart then and continue to set us apart today: service, quality, and attention to detail.
We invite you to contact us for a free estimate, ask questions, or ask for a list of referrals. Find out for yourself why we are Pearland's favorite roofing company!